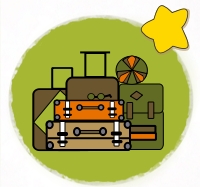 Plenty of Space

You occupy an entire ground floor with bedroom, livingroom, kitchen, bathroom and restroom.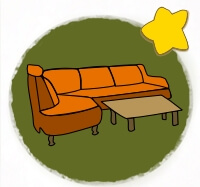 Upscale Facilities

Relax in the cosy livingroom with a fireplace or enjoy cooking in a fully equiped kitchen.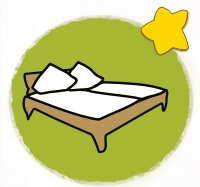 Relaxed Sleeping

Comfortable beds (UK King and UK Super King) facing the calm garden provide for a restful sleep.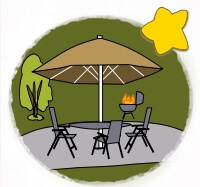 Garden and Terrace

The charming garden invites to relax in our deckchairs or in the shadow under the sunshade.


Hello! And thank you so much for letting us stay here! The garden was wonderful and there was everything we needed here! lt was great sitting outside on a nice day or later in the afternoon coming from a long walk or hike. Very peaceful outside and was great for getting away from where we live in all of the coronavires news.
Thank you, K.

We enjoyed our stay everything needed was in the Apartment. Spotlessly clean and spacious. Easy access to transport.
Malsch is a nice village to visit for coffee. The walk through the countryside is beautiful.
The host was very helpful a considente.

Thank you for a a lovely Urlaub.
P. & B.

Thank you very much for the warm hospility during our stay here. We love the house, it was very well kept & everything we needed was available. Our children had the best time here.
Beautiful house, excellent location & very warm hosts.

Thank you once again.
Family S. :)
Natural Swimming Pool "Kaltenbachsee"
During summer seasons you can cool down in the refreshing water of the natural swimming lake nearby. It just takes a two minute walk. There is just a very low entrance fee to pay.
The restaurant "Seeterrasse" serves beverages and food. While enjoying your visit, you have a beautiful view across the lake and the nature around.
Day Trip Destinations
Here you an get impressions of the beautiful areas around our holiday flat.
The small Baden township Muggensturm is located at the foot of the nothern Black Forest which invites for short- or long-term hikes starting either directly from the flat or use a car or the railway to start uphill. Alsace (France) is only 15 minutes away by car, the Palatinate only 30 minutes.
A lot of charming destinations nearby arouse curiosity and are just waiting to be discovered.